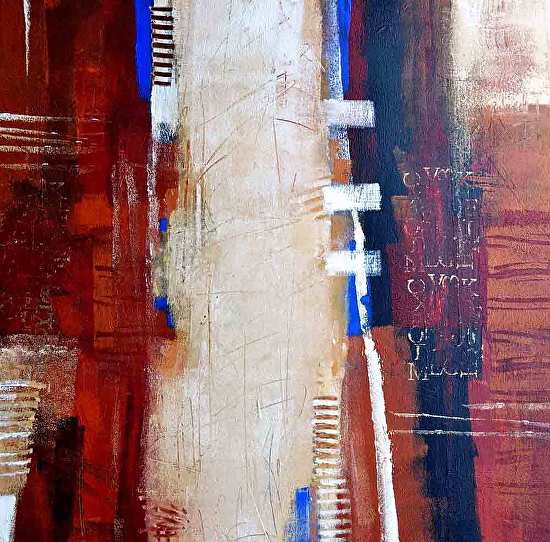 Stay in Your Lane
24"x24"x1.5"
Acrylic on canvas
Stay in Your Lane measures 24"x24". This boldly designed original painting on canvas is gallery-wrapped on 1.5" bars. The sides are painted in a rich gray/black micaceous iron oxide.
The painting is signed on the side, dated and signed on the back.
It is wired and ready to hang - framing is not needed.
A Certificate of Authenticity is included.
Free shipping within the US.
Prints of this painting will be available soon.
*****
Inquiries by Interior Design professionals welcome!
*****
Original Contemporary Abstract Painting
by
Click here to subscribe to my monthly art newsletter!
*****
#modernart #abstract #contemporaryart #interiordesign #artforinteriordesigners #filomenabooth #wallart #buyartonline