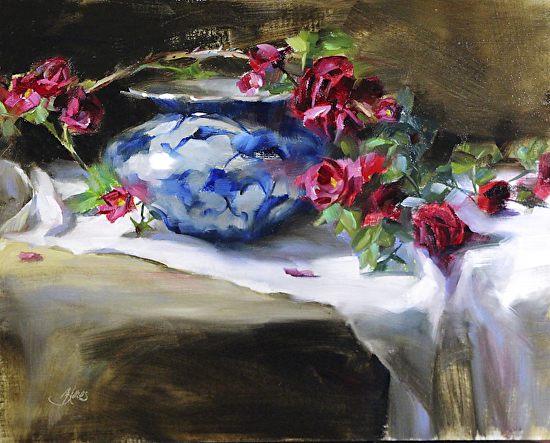 Wild Red Roses
16" x 20"
oil on linen
I've recently noticed a new climbing rose by my mailbox that has red roses blooming by the dozens. This particular rose bush was a pleasant surprise, because I never planted it - I love surprises!
Here is a photo of Wild Red Roses in progress in my studio:
I love to share my art and inspiration.
Sign up
for my email newsletter and receive a free gift of postcards.